Accra, Ghana//-Tear gas has been fired at demonstrators ongoing demonstration by pressure group, Arise Ghana, a group of young Ghanaians demonstrating over hardship economic conditions, mismanagement, corruption and bad leadership of the Akufo-Addo-led government.
Although it is unknown what may have prompted the action, it is being reported that there is tension on the grounds.
Currently, the Kwame Nkrumah Interchange road has been closed, with no movement from either vehicles or persons, according to media reports.
Videos from the scene show some protestors pelting stones at the police personnel. There were also massive damages to some vehicles including a police van that was parked by the roadside.
Meanwhile the Ghana Police Service has arrested three protesters of the ongoing Arise Ghana Demonstration.
The three were allegedly picked up for their involvement in the chaos that marred the demonstration.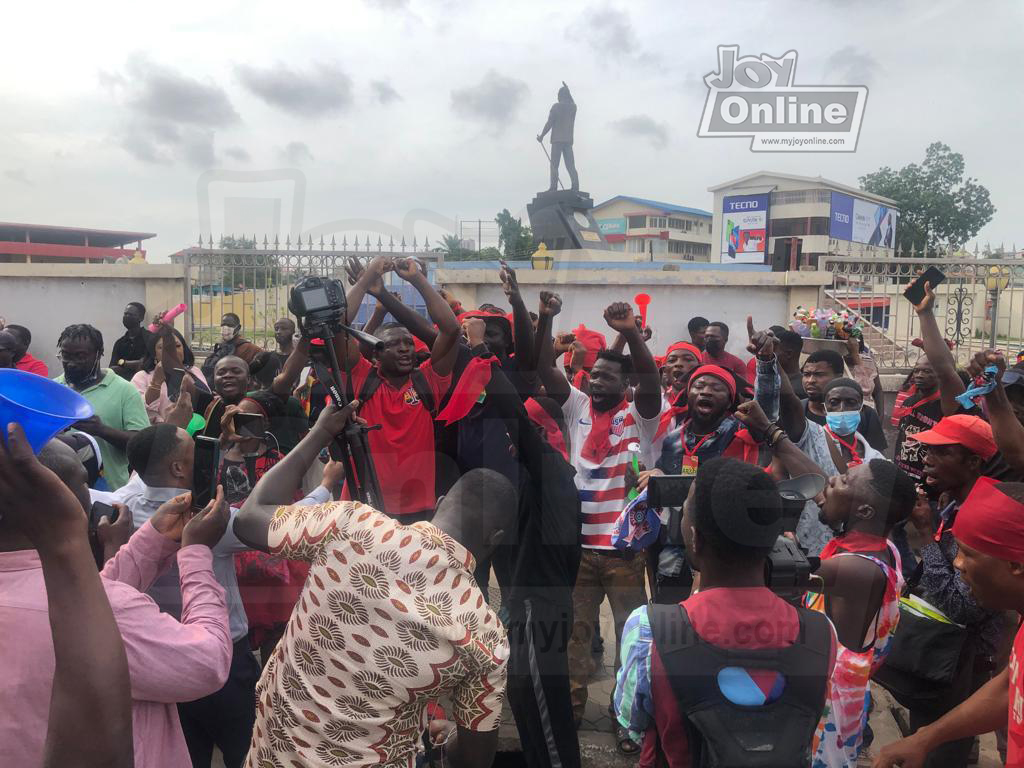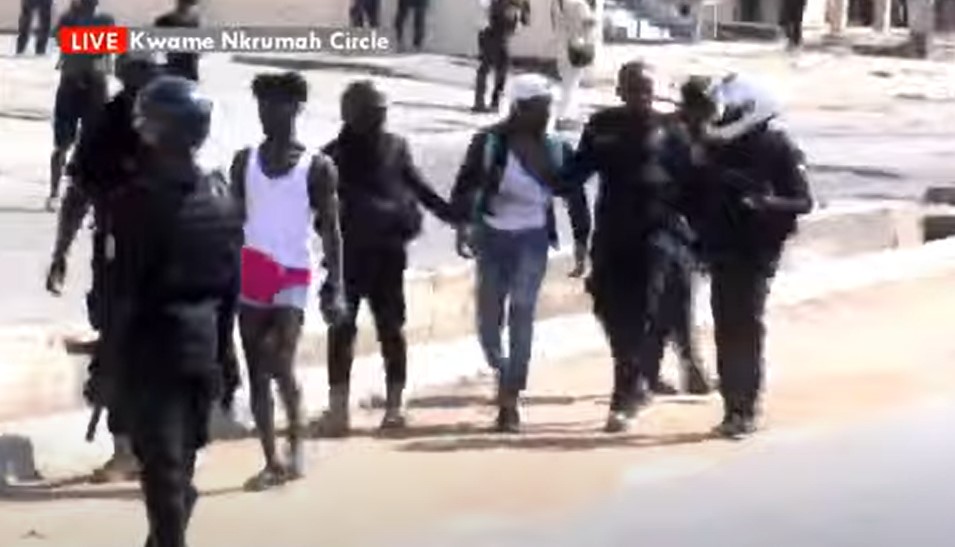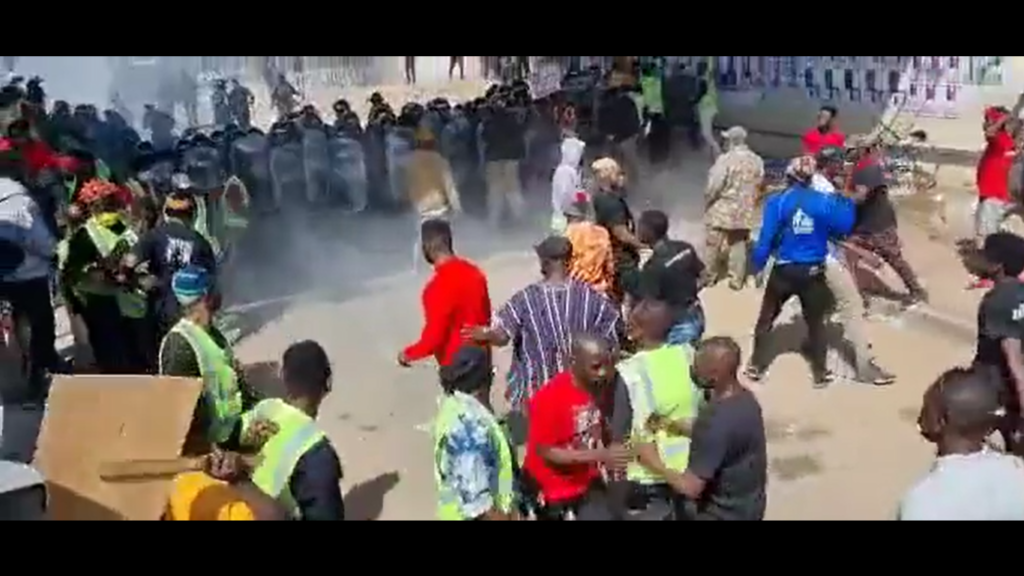 African Eye Report/Myjoyonline